GROHE PLUS – Accuracy that goes beyond design
Enjoy sleek, cutting-edge design alongside confidence and control with the new GROHE Plus range of modern faucets. Refreshingly different by design, this innovative range of unique faucets offers a new level of ergonomic comfort and practical function. The GROHE Plus range includes some faucets with an LED temperature display, so you will know the exact water temperature at all times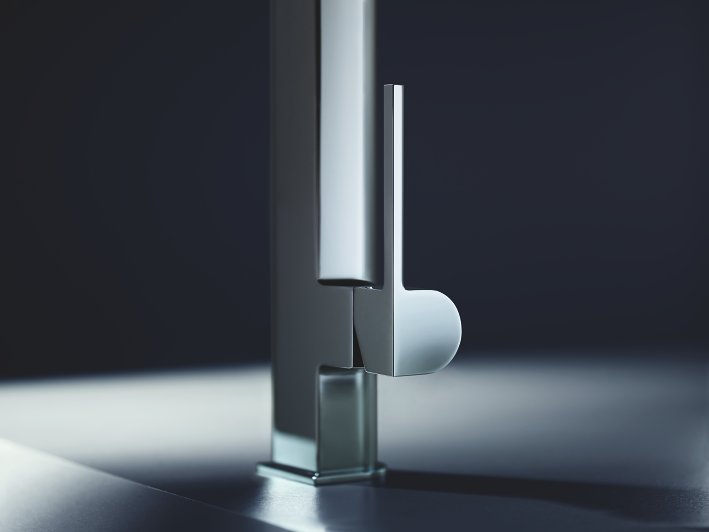 Elegant, tactile control
GROHE Plus is a design that takes its inspiration from the arc, a shape that offers both strength and lightness. By combining the curves of a circle and the crisp, clean lines of a cube, GROHE Plus creates an exciting, architectural silhouette, ideal for innovative bathrooms. GROHE Plus represents accuracy, strength and stability, coupled with features that offer comfort, convenience and control.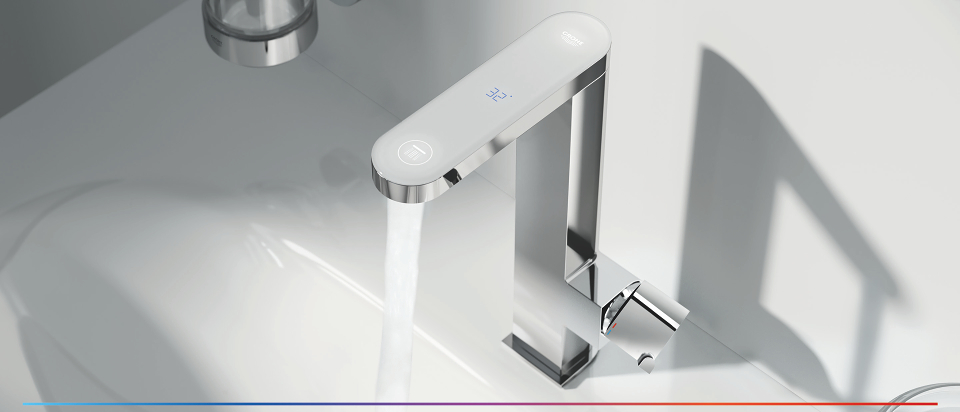 The control of your faucet is completely in your hands with GROHE Plus, thanks to its innovative LED temperature display. Always know how hot or cold the water from the faucet is, moment to moment, thanks to the LED temperature display on the top of the faucet, giving you increased control and security for the bathroom. You can tell at a glance how warm the water is, but when the flow stops, the clever display disappears again, leaving the immaculate appearance of the faucet unchanged.
GROHE PLUS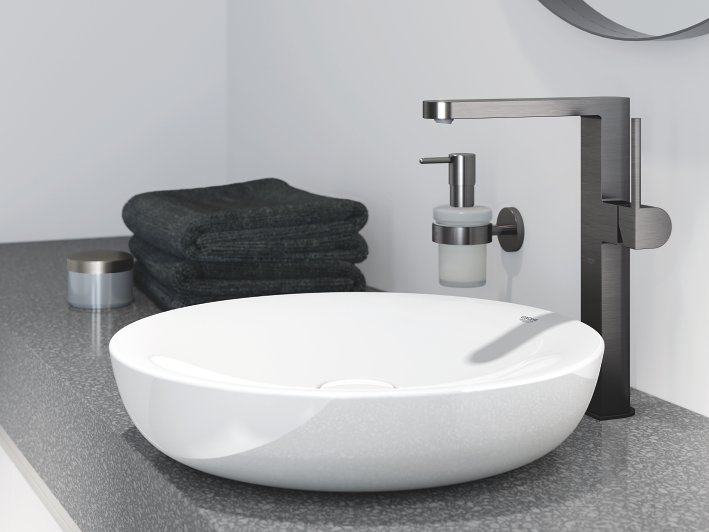 THE PERFECT FINISH
Whether your bathroom is a space of timeless elegance or slick minimalist styling, the GROHE Plus is a perfect fit. The Plus range features a broad selection of sizes, with models from compact basin mixers to wall-mounted faucets and show-stopping floor-standing bath filler. GROHE Plus faucets are also available in three durable, desirable finishes. Choose between the dazzling chrome finish or the more architectural Supersteel or Brushed Hard Graphite, according to your taste.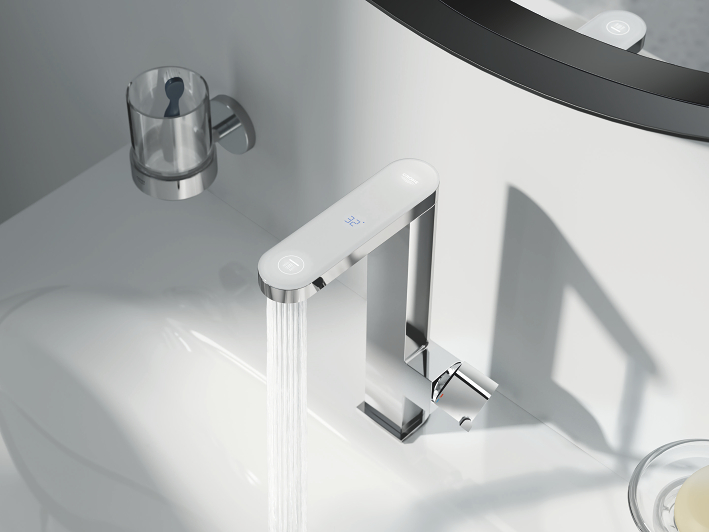 A gentle, water-saving spray
The Eco Spray function, delivering a sustainable 4L/min, can be switched to effortlessly at any time. Simply swipe your hand in front of the lit icon to reduce water usage without compromising your comfort or enjoyment.The soothing spray is gentle on your hands and, combined with the swivel spout, is also perfect for cleaning the sink.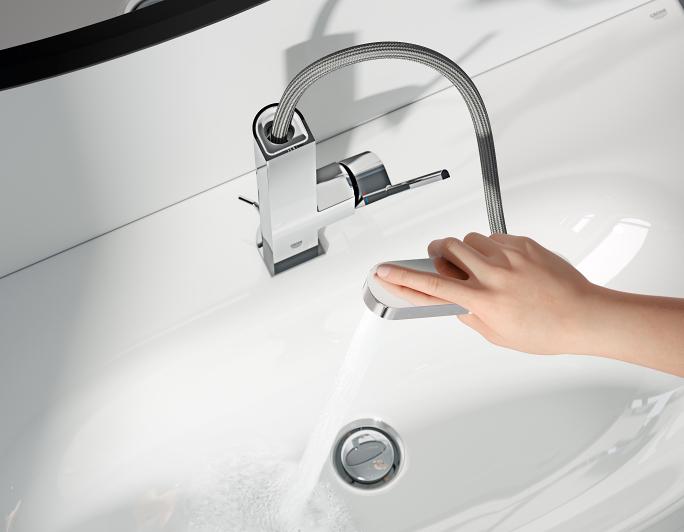 Reach further
GROHE Plus redefines the notion of flexibility for a modern bathroom tap, thanks to its pull-out spray. Perfect for rinsing the basin, washing your hair and more, this innovative bathroom idea means you are no longer tied to the basin. GROHE EasyDock means that once you are finished the spout retracts easily and smoothly back to its starting position.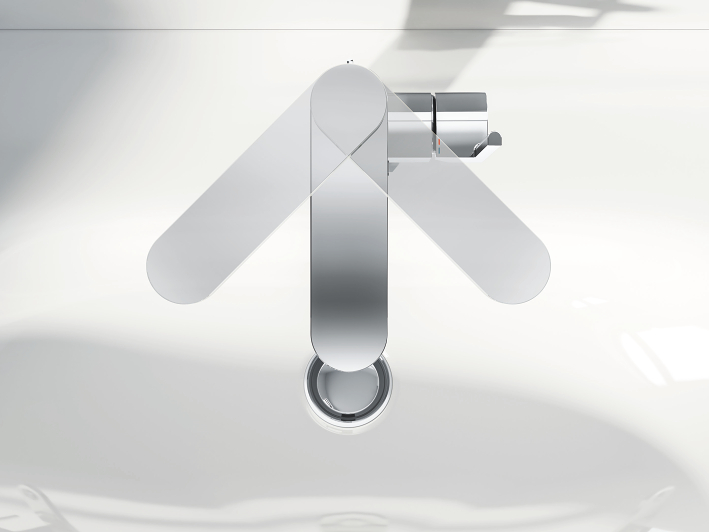 The flexible spout
Enjoy greater user comfort and flexibility thanks to a 90° swivel spout. Turning smoothly to left and right, the swivel spout adds a whole new level of convenience, allowing you to conveniently rinse the basin, wash your face or soap your hands unhindered.
GROHE PLUS DESIGN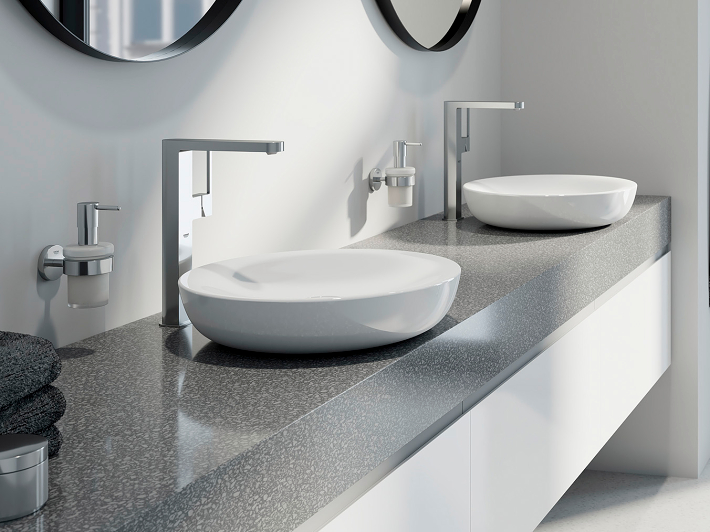 Round design
GROHE Plus takes its inspiration from the arc, an architectural icon, a shape that offers both strength and lightness. The tactile curves of this modern tap make it an ideal fit for other round elements in the bathroom, from showerheads to basins.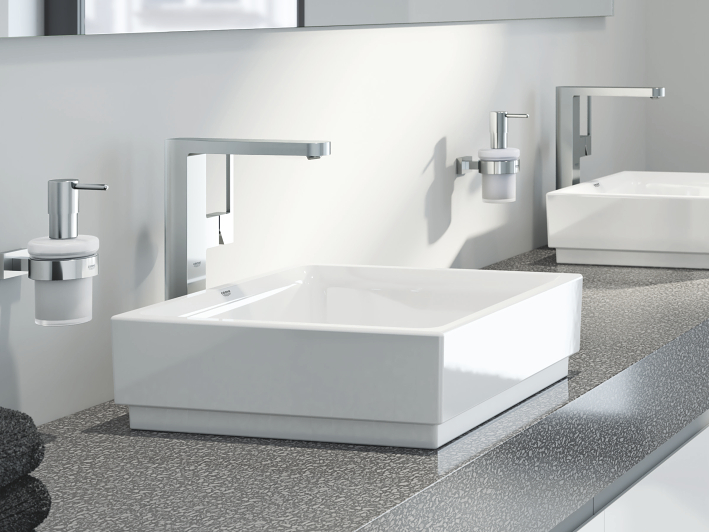 Square design
By using the arc in the conception of the GROHE Plus silhouette, the design creates a unique faucet, ideally suited to both round shapes and crisp, cubist styles, fitting effortlessly next to square showerheads or cube-shaped basins.
A perfect fit
A bi-color finish on some models, mixing dazzling chrome with pure white acrylic, highlights the smooth planes and crisp angles of the tap, and also makes the tap a perfect match for GROHE Smart Control and Rainshower SmartActive products
GALLERY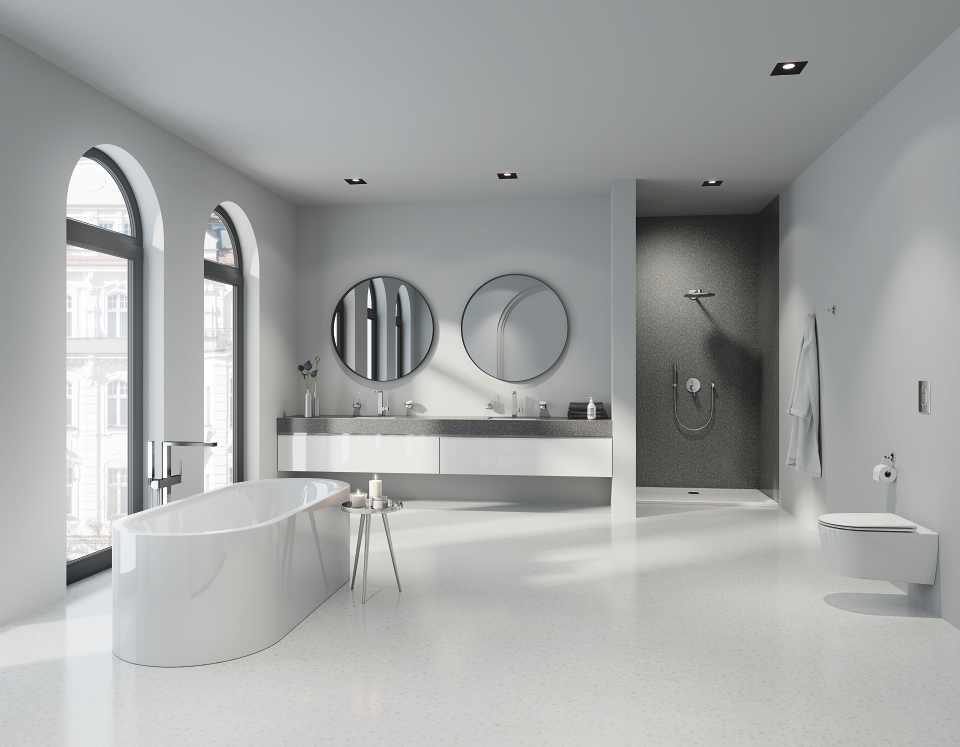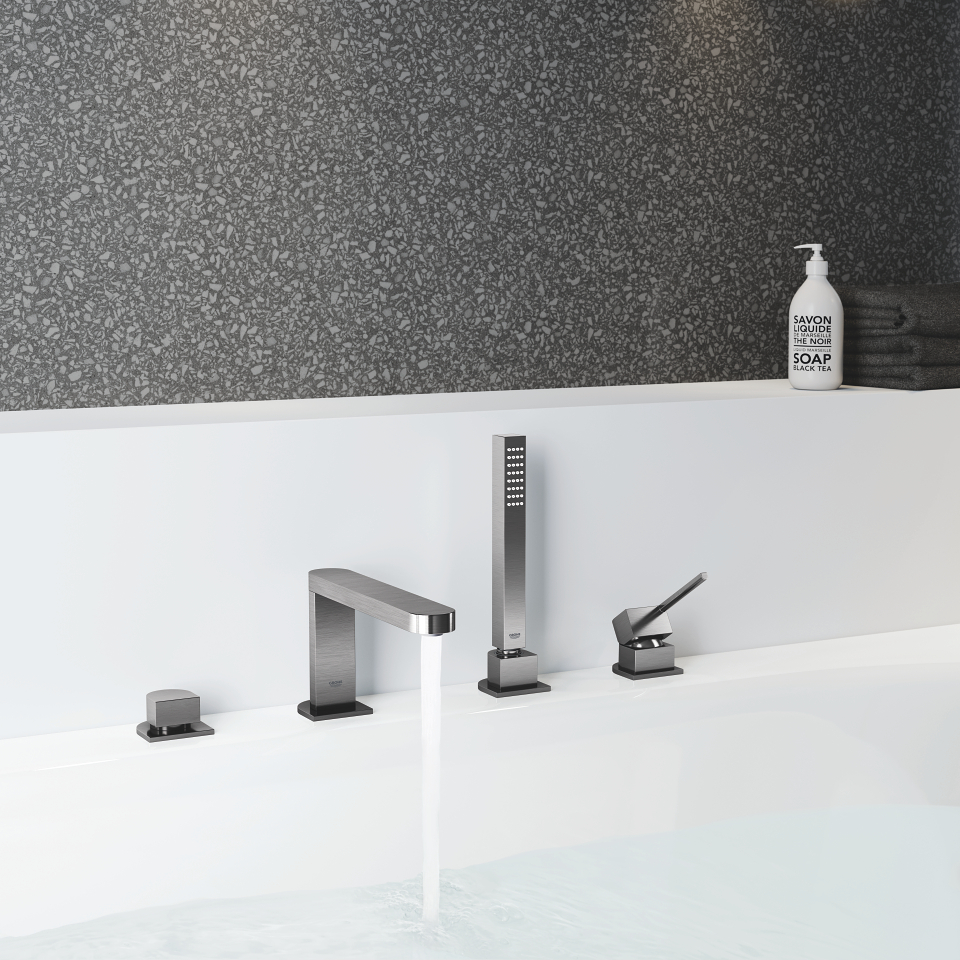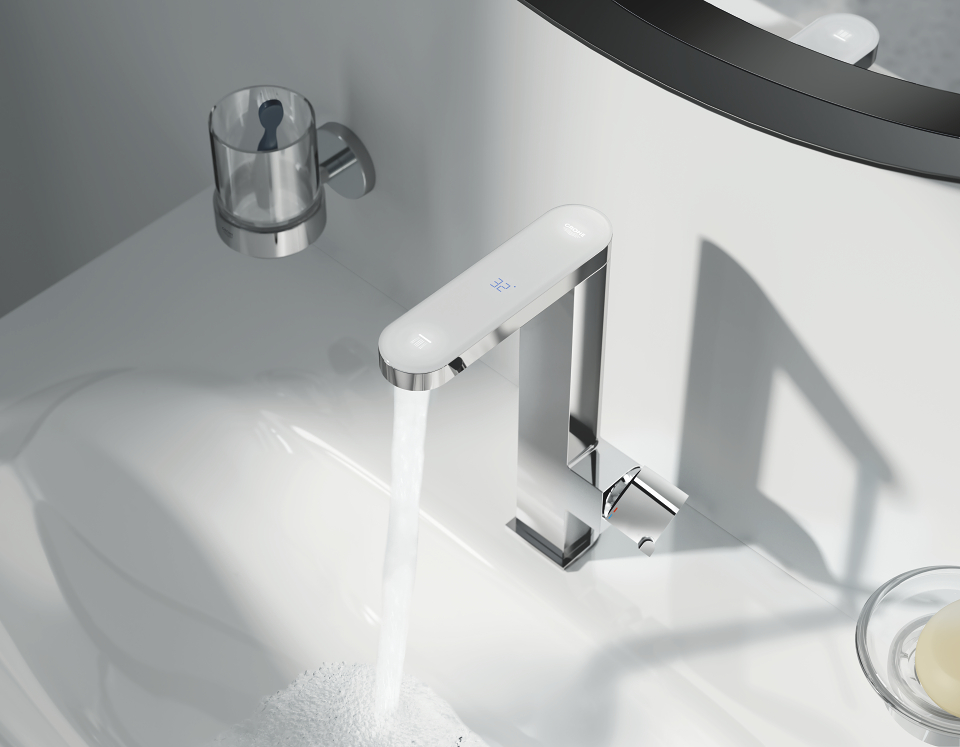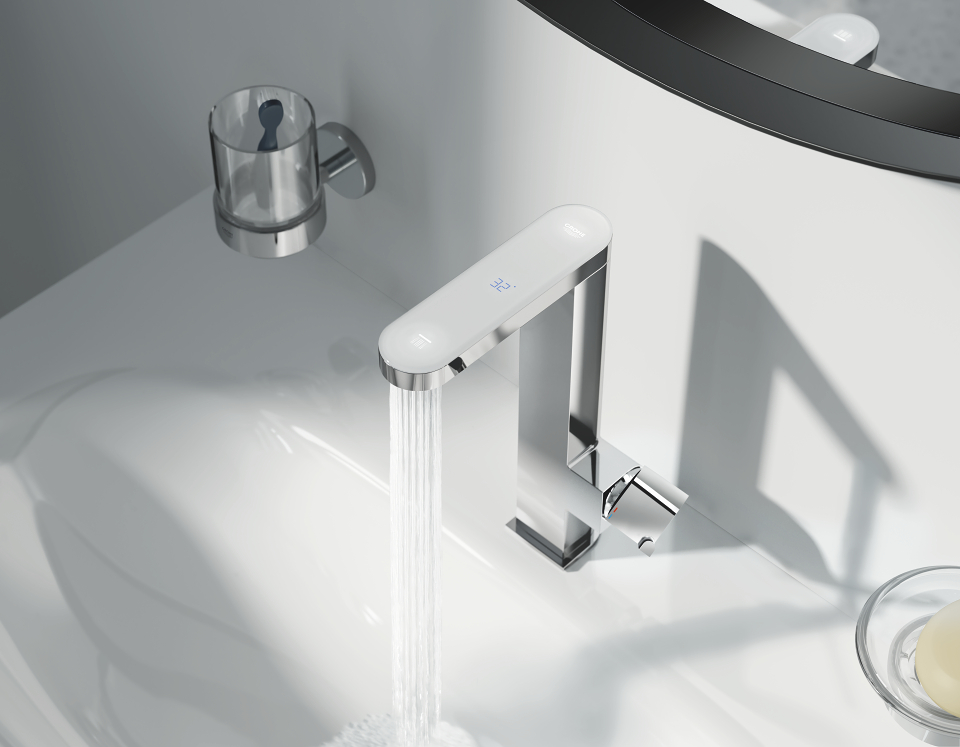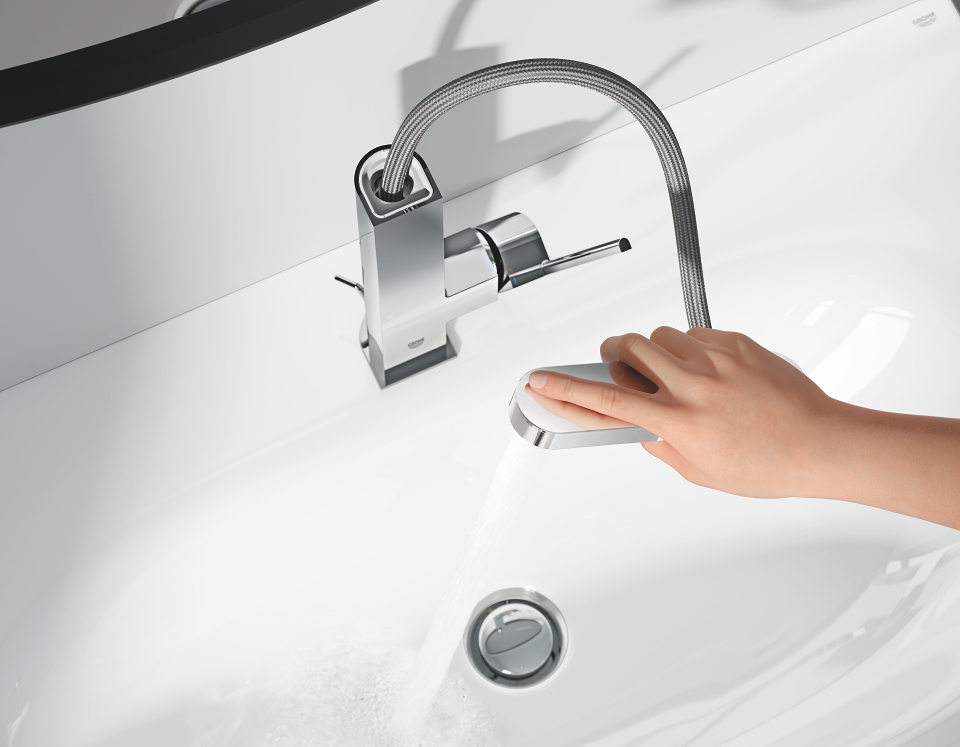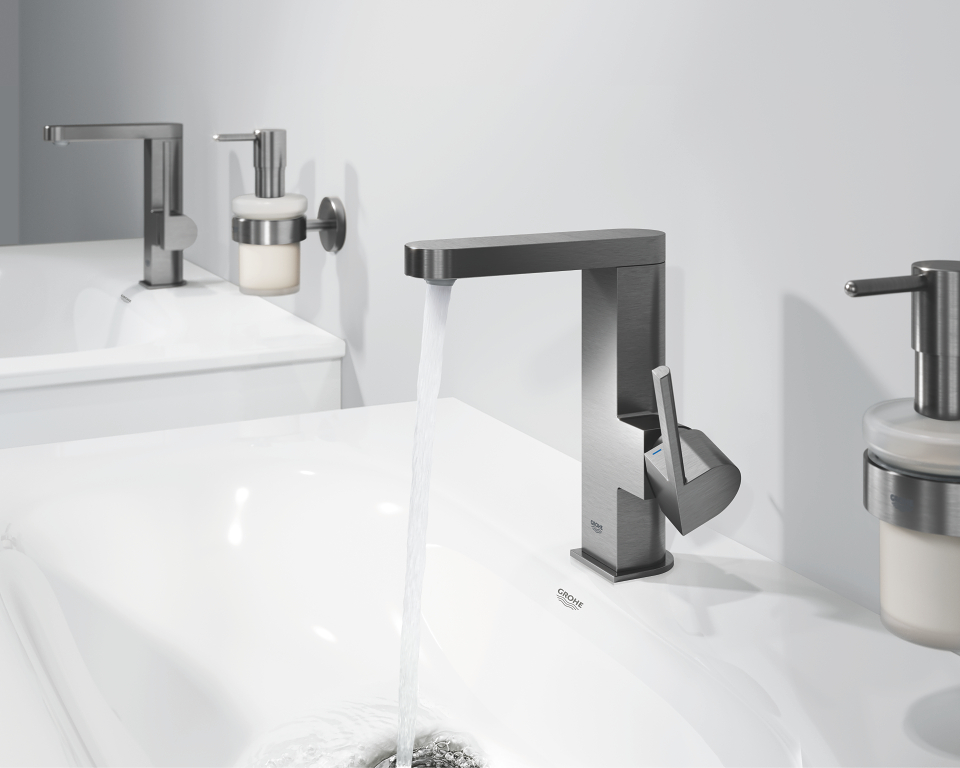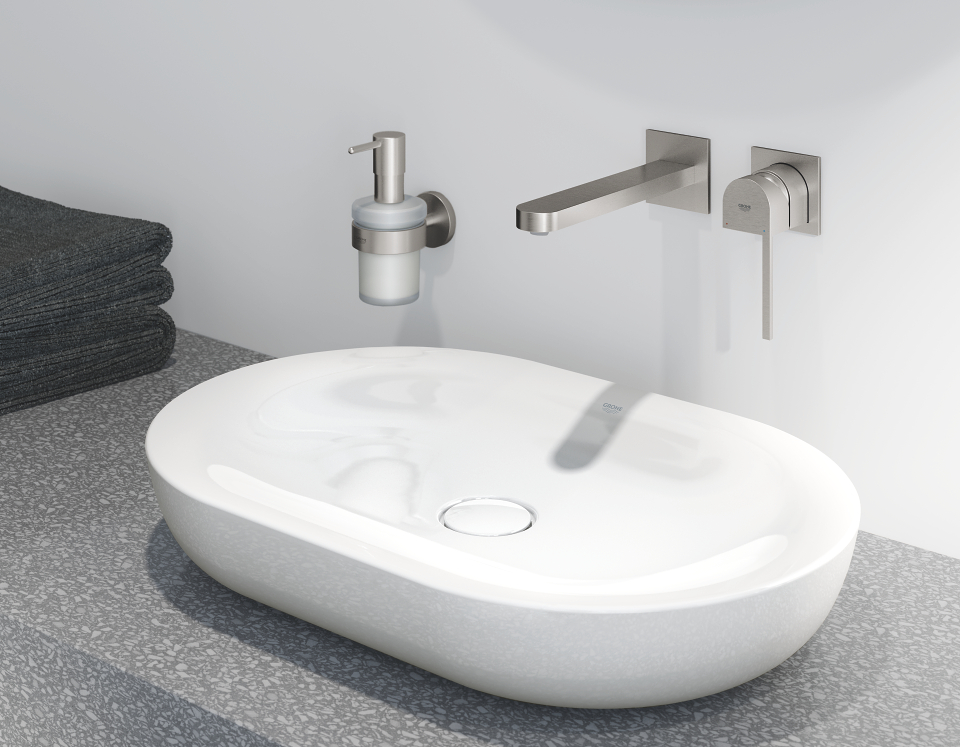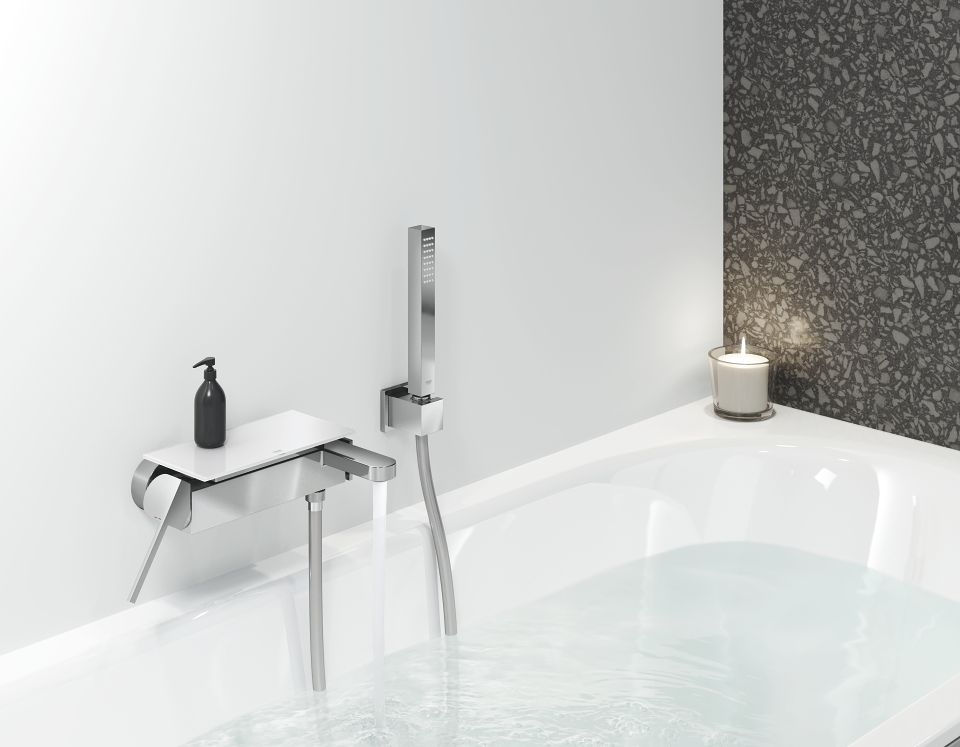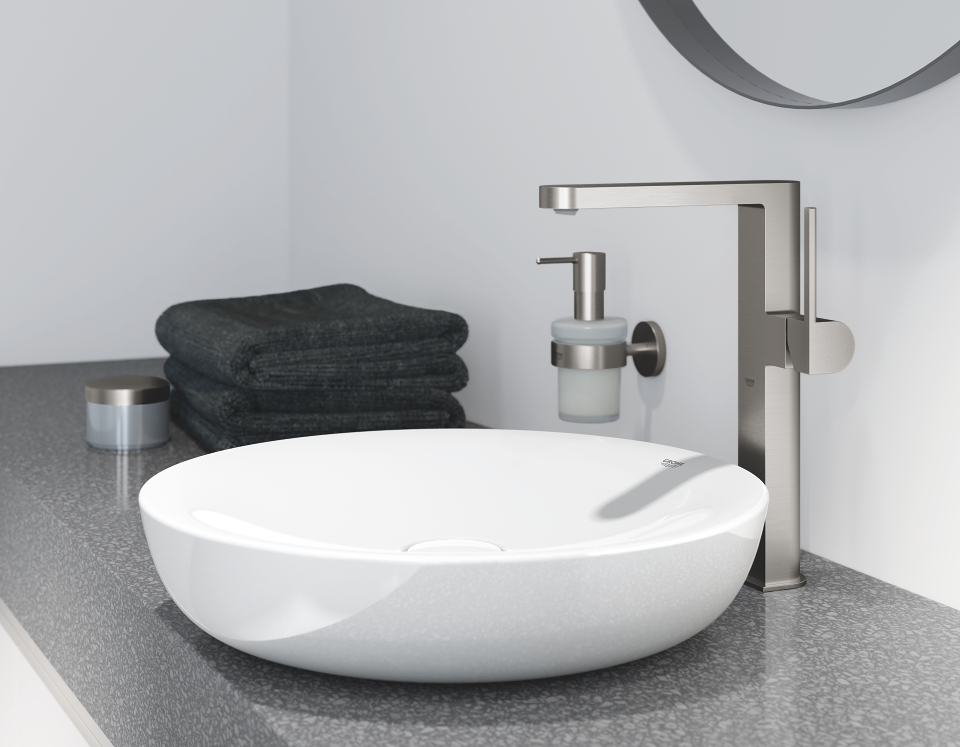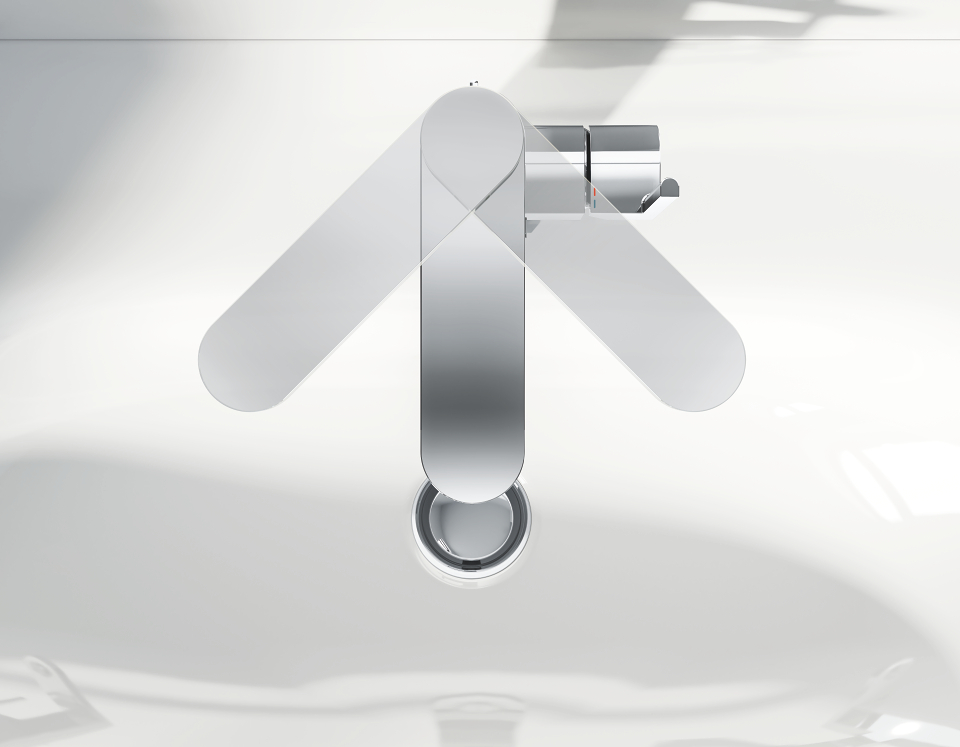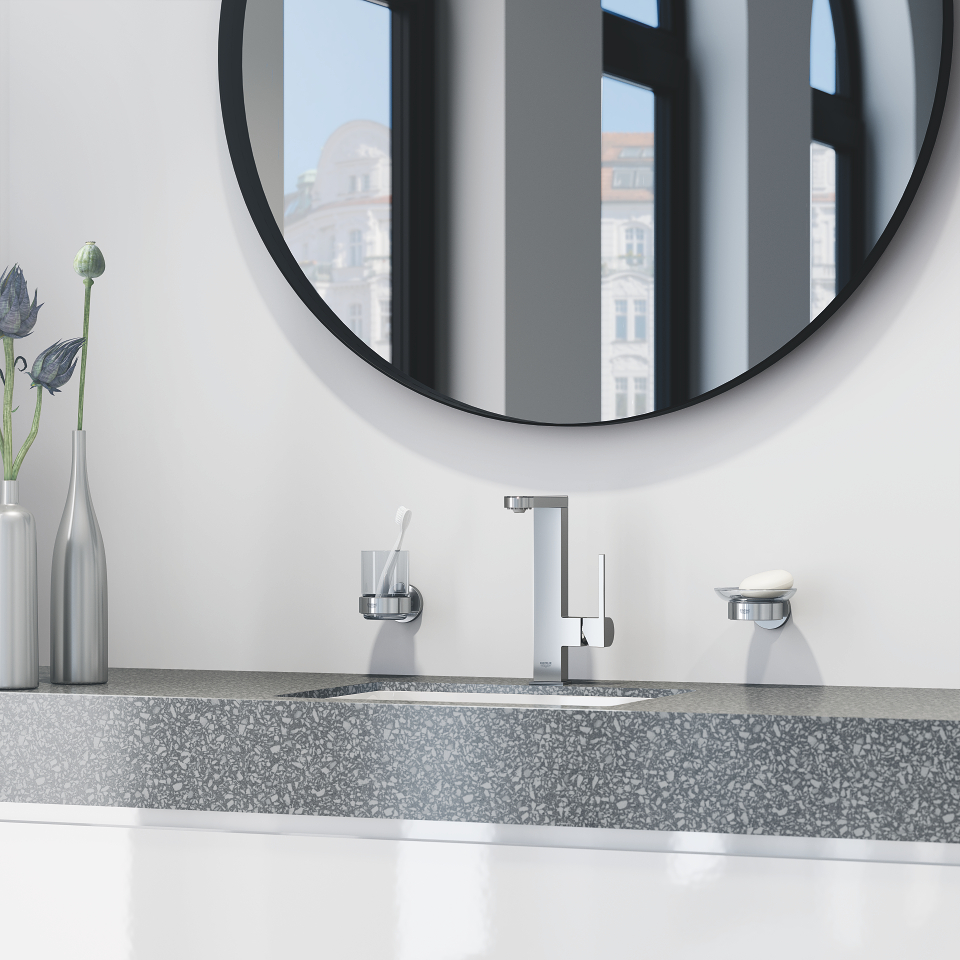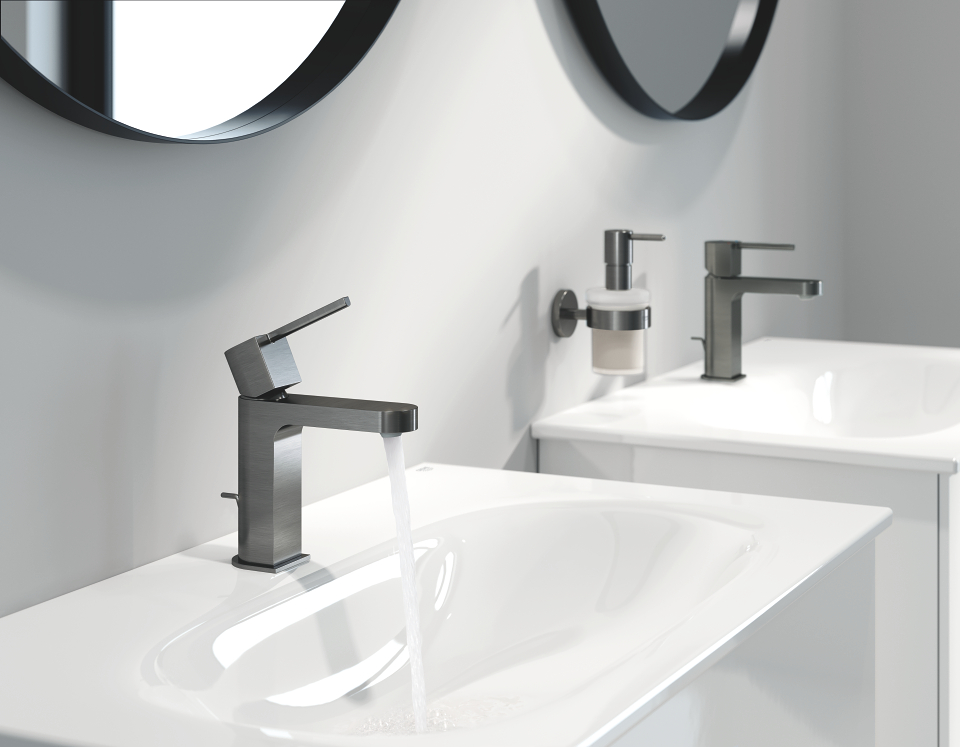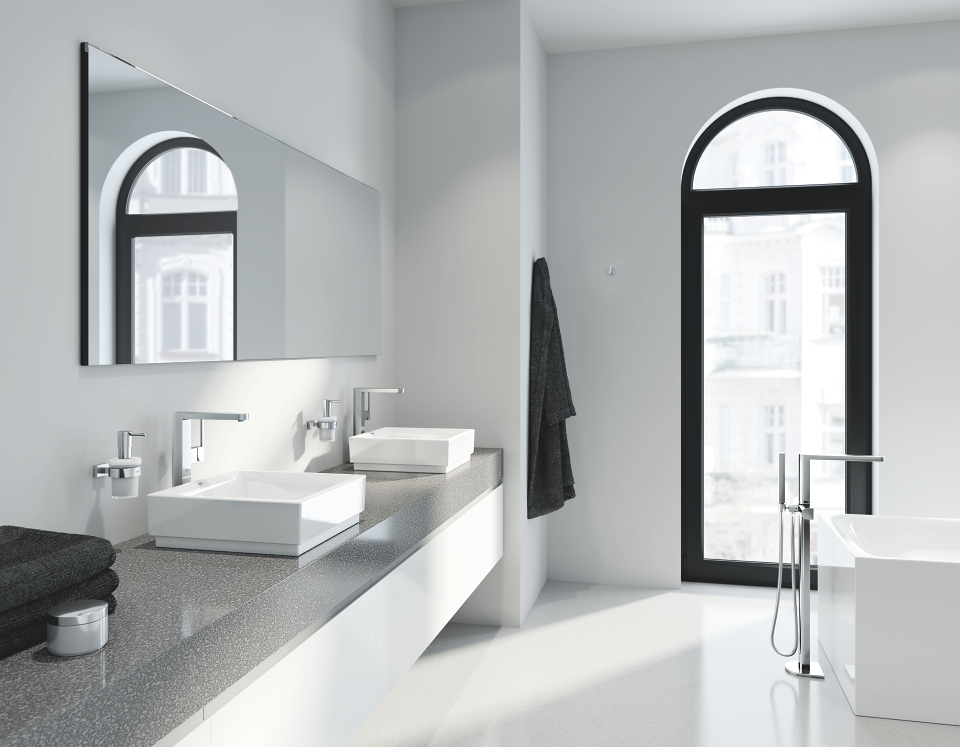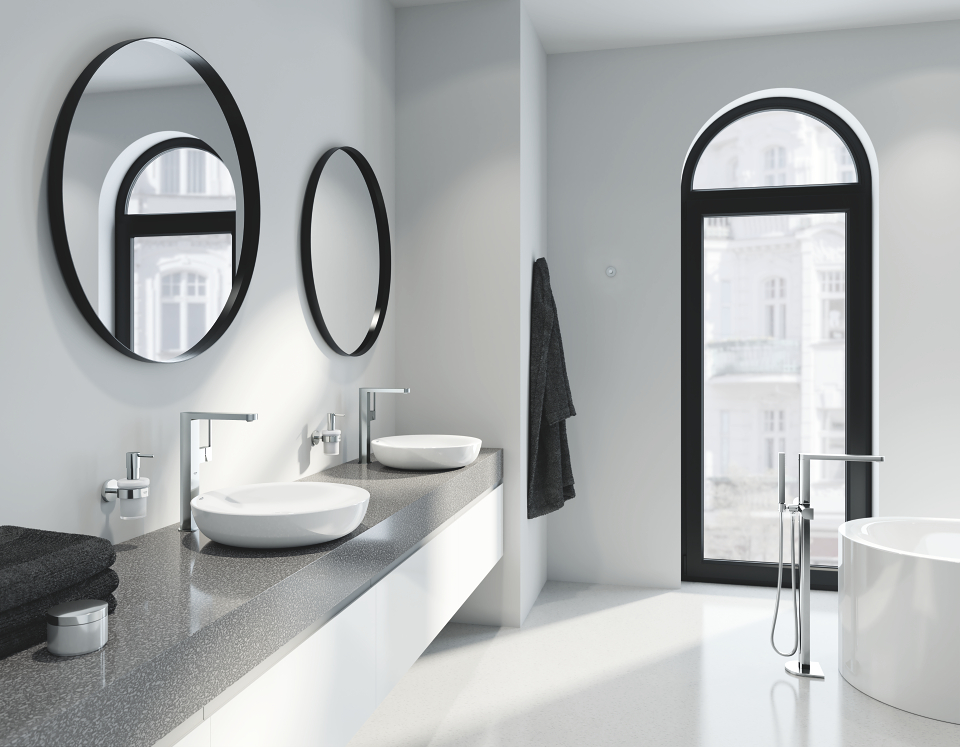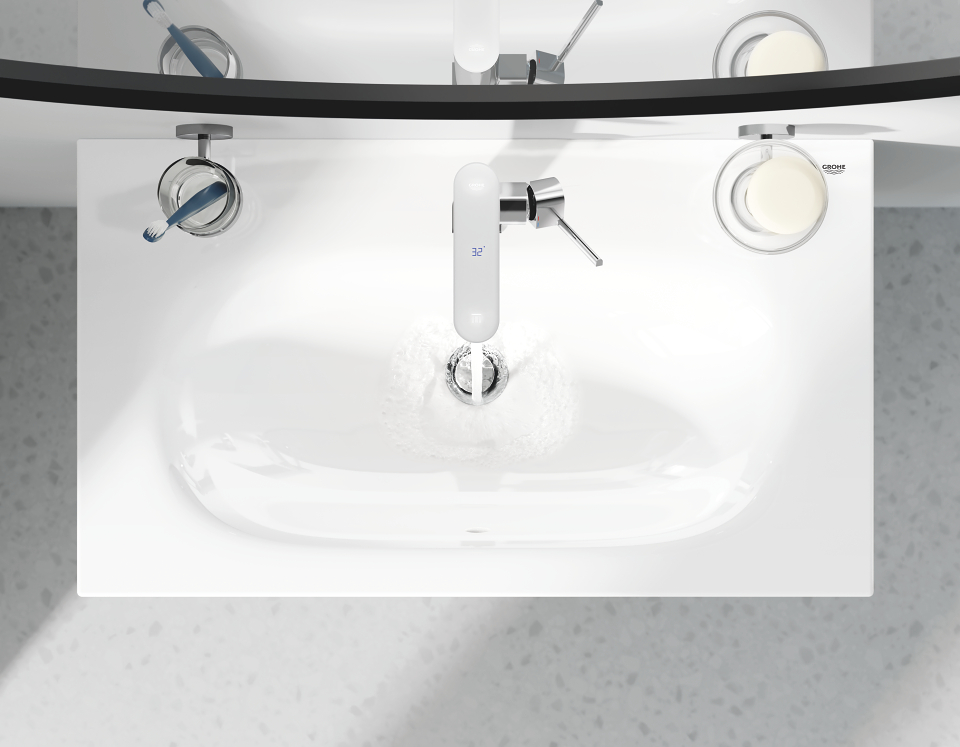 GROHE PLUS – Accuracy that goes beyond design